Sofia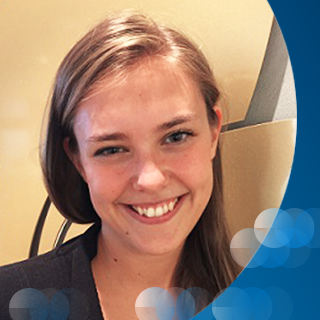 Name: Sofia Blomstrand
Current Role: Key Account Manager (Sales)
How long have you been at P&G for: 1 year
Why did you apply to P&G?
I was looking for a job where I could combine my interest in building customer relationships alongside skills such as analysing data and taking the right decisions and thereby creating great business results. P&G ticked these boxes.
What do you do in your role on a day to day basis?
I am responsible for P&G's Pampers, Yes (Fairy) and Always business in one of our grocery customers. My job is to look at ways to grow and develop our business in a way that benefits our consumers, the customer and us.
I help build strategies for this business and make sure these strategies come to life. The work, for example, might include optimizing campaign plans, helping the customer to launch P&G's new brand innovations, negotiating prices or simply helping our customer to improve execution in store.
What training and development support have you been exposed to so far during your time with P&G?
We have had several trainings, one of them in Paris together with new-hires from all over Europe. However, I think that the most valuable "training" you can get is the day-to-day coaching that more senior people give you.
How is the work environment / culture at P&G?
The culture at P&G is what I love the most about P&G! The amount of time that senior people spend with you, just so that you can grow as an individual and get better every day, is amazing. Also, the culture is really encouraging - people here believe in me and let me do things I didn't think I could.
How have you been challenged at P&G?
It might sound cliché, but every day since I started at P&G I have felt that I am challenged and that I develop. The number one reason for that is because of the amount of responsibility you have – once you start feeling comfortable with what you do, you are encouraged to take on more responsibility. This extra responsibility does not always mean new tasks, but rather taking leadership over processes / projects / meetings or just over the business itself.
What advice would you give to somebody considering applying to P&G?
Think about what makes you tick! If you choose a career that plays on your strengths and on what you think is fun, you will do great and also have a blast while you are doing it!