Meike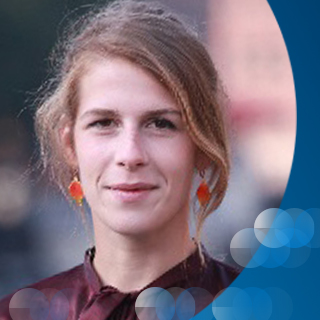 Name: Meike
Current Role: Associate HR Manager, Stockholm
How long have you been at P&G for? 2 months
If you had to describe what working at P&G is like in three words what would they be?
Challenging
Value-based
Fun
Why did you apply to P&G?
There are many reasons why I applied to P&G but selecting just one: My previous experience was at a company where your presence at the office was valued more than your actual performance. As I did my research on P&G I saw P&G's approach to performance and flexible working. Employees here are valued for their actual performance, not on the hours that they are present at work.
What do you do in your role on a day to day basis?
This differs greatly on a daily basis. In my work with Supply Network Operations (SNO), days can evolve around answering questions employees might have on i.e. benefits, but also team effectiveness, rehabilitation from sick leave, organisational design and employee engagement. Besides my role as a Business Account Manager for SNO I also have several projects for example on diversity & inclusion and policies.
What has your training and development been like during your time with P&G?
I have had (still have) a steep learning curve - as probably everyone will tell you. It's quite challenging in the beginning, onboarding for your function but also the HR role. However, everyone is willing to help you succeed and set you up for success and the company invests a lot of resources in your development!
How is the work environment/culture at P&G?
I personally find the work environment very pleasant. There are a lot of huddles (meeting rooms) that you can go to if you have a meeting. The culture is an inclusive one and people are eager to give their opinion if you ask for it.
How have you been challenged at P&G?
I think you are challenged at P&G in many ways. I think the broad spectrum of tasks within my role is definitely an exciting challenge.
What advice would you give to somebody considering applying to P&G?
At P&G we value diversity, so all cultural backgrounds and personality types are welcome. So with this in mind my advice would be to try and be yourself during the application procedure.