Janne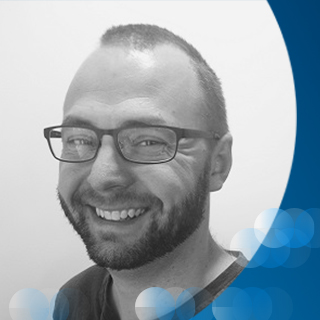 Name: Janne 
Current Role: Market Strategy and Planning Manager, Home Care, Nordics
How long have you been at P&G for? 5 years
If you had to describe what working at P&G is like in three words what would they be?
Challenging
Versatile
Educating
Why did you apply to P&G?
I wanted to work in a company with international career opportunities, interesting brands and a direct link to consumers. I had also heard it was a great "business school".
What do you do in your role on a day to day basis?
I aim to create the winning commercial strategy in my category within my market. That means planning the product portfolio together with my multi-functional team (finance, marketing, R&D etc.), the recommended prices and assortments for each market and customer, promotion (feature) strategies and how our brands look on shelf.
What has your training and development been like during your time with P&G?
I have the attended two week-long "colleges" in Paris and Portugal, as part of my development plan in our Sales function. On top of that there have been other shorter trainings on various topics like negotiating, leadership, and finance, to name a few. Some have been face-to-face trainings, while other smaller ones have been through video conferencing or otherwise online.
How is the work environment/culture at P&G?
The two elements that come to mind first are openness, and what we call ownership. The former means the directness and equality with which business is conducted. No one sets themselves above others, and your results speak louder than your hours or face-time with the managers. The latter refers to the pride and reliability with which P&G'ers operate. It's very rare that you have to ask someone twice to do something, and the results are always of high quality. These two combined amount to a corporate culture that is motivating and engaging, where things get done.
How have you been challenged at P&G?
I'm in my fourth assignment at the moment, (the previous ones being Sales Rep, Junior Key Account Manager in one customer and Senior Key Account manager in another) and I can say from experience that you will not get bored. The moment you feel like you know what you're doing, it is very likely that you will either get more responsibility within your role, or a whole new role. In my case each role has linked to the previous one, but offering a different angle, bringing new challenges and at the same a new piece to the very big puzzle that is the international FMCG business. I've gone from selling product launches of all categories from store to store, to negotiating assortments at HQ-level on my slice of the brand portfolio, to planning those assortments and focusing on one category.
What advice would you give to somebody considering applying to P&G?
Apply. It only takes a moment of your time, and one of three things will happen.
1) You don't get an offer, because either you were not ready, and can apply again next year; or you and P&G just aren't a good fit and you're better off elsewhere.
2) You DO get an offer, and with it a very educating job for a few years, which will be a great stepping stone for the future.
3) You DO get an offer, and a build an interesting international career that can last decades.
Is that something you'd be interested in?