Santeri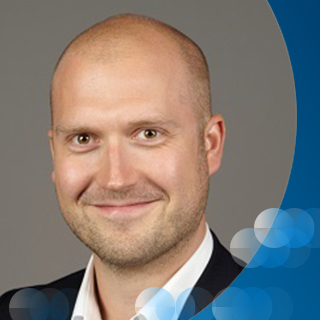 Name: Santeri 
Current Role: Nordic Market & Strategy Planning Manager Fabric Care
How long have you been at P&G for: 5.5 years
If you had to describe what working at P&G is like in three words what would they be?
Why did you apply to P&G?
I first heard about P&G in university during the marketing lectures. Then I met a P&Ger in our university's recruiting event and learned about the inspiring brands and people this person was working with on daily basis. Especially the way the company hires not only for the entry position but for the long term career and therefore invests heavily in leadership training really inspired me. On that day I decided to apply P&G.
What do you do in your role on a day to day basis?
I know that it sounds like a cliché but it is true; every day is different. My current role is two folded: 1) To create the winning commercial strategy in my category within the Nordic markets. That means planning the right product portfolio, recommended pricing and promotional strategies together with multi-functional team of professionals. 2) To work with international team of Key Account Managers across the Nordic region to help them to bring these strategies alive on store level where the shopper shops. It is exciting to work in constantly changing market environment with different nationalities.
What has your training and development been like during your time with P&G?
It has been a steep learning curve throughout my +5 year career in P&G. It has been a combination of best-in-class training programs and learning on the job. Training programs equip you with the tools to excel in different assignments but the real learning happens on day to day work. P&G can be described as a real life business school.
How is the work environment/culture at P&G?
There is true team spirit and respect towards others. Working in P&G Nordics you get the best of both worlds: you have the big company resources and international career opportunities but yet you have the small company atmosphere where you know vast majority of the people by their first name. But what really inspires me is the passion for winning among the colleagues but still with the integrity of always doing the right thing towards our customers, consumers and each other.
How have you been challenged at P&G?
In P&G you will be challenged from day 1. You start managing your own business almost immediately and start working with both internal and external stakeholders. The increasing complexity and responsibility of each assignment is the way the company challenges me on daily basis but this is also what keeps the work exciting and interesting for me.
 What advice would you give to somebody considering applying to P&G?
Take each step of the process seriously starting from the online application and tests all the way to the face to face interviews. In the interviews show your passion for winning and leadership on the things you have done it the past (studies, work, hobbies and other interests). Even though the interview process can seem long with all the different steps, you should see it also as an opportunity for you to learn more about P&G and to meet your potential future colleagues.